ASI Becomes Intelligent Partner of Russian Pavilion at EXPO-2020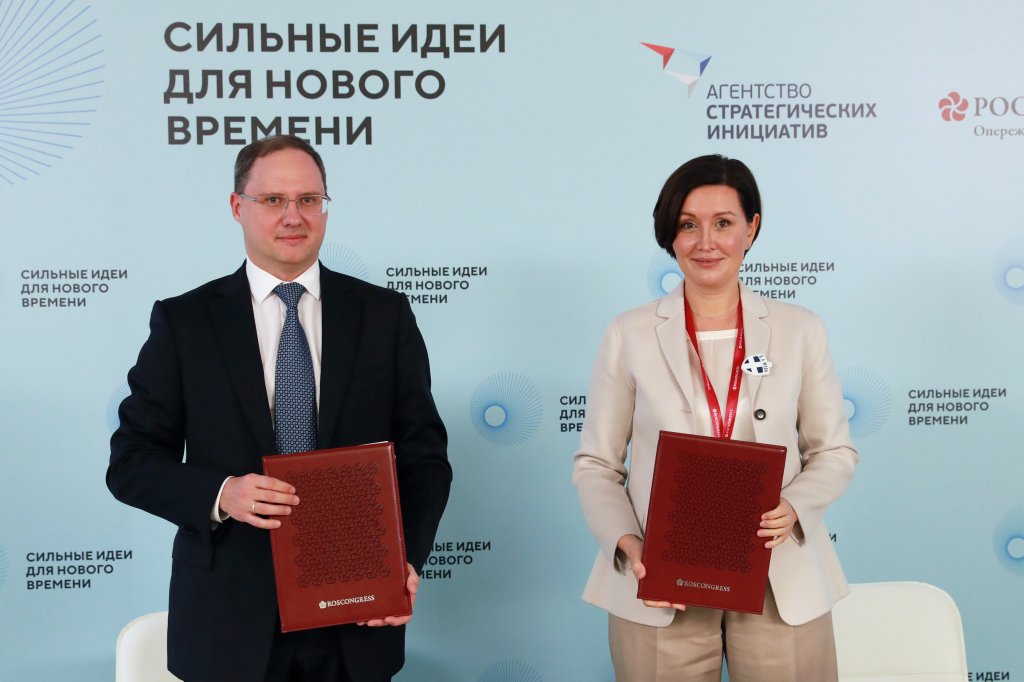 On Thursday during the Powerful Ideas for the New Times Forum, the Agency for Strategic Initiatives and the Ministry of Industry and Trade of the Russian Federation (Minpromtorg) signed an agreement for cooperation in the framework of Russia's participation in the Expo-2020 world exhibition, held in Dubai in October 2021. ASI will be an intelligent partner of the Russian pavilion at EXPO-2020.
ASI and Minpromtorg will propose the suggestions for the Russian participation in the EXPO-2020 business programme, congress and exhibition events, as well as the activity coverage and the agenda promotion of the Russian pavilion at the world exhibition.
"ASI is a significant expert in building efficient communications and teams. The support of Russia's participation at EXPO-2020 is specifically the result of the teamwork, which aims to produce productive cooperation on the international level. "Our mutual goal with Minpromtorg is to confirm the status of Russia as a provider of competitive domestic solutions and products on the international market. This idea will also be the basic for our promotion strategy as well as for informational, organisational, and expert support of the Russian representatives work at the world exhibition," said the ASI's CEO Svetlana Chupsheva.
"Russia always presented the country's latest achievements and developments at the EXPO exhibitions. I'm convinced that the ASI's input will definitely add to the Russian creative potential," stressed the Deputy Minister of Industry and Trade of the Russian Federation, the Commissioner-General of the Russian Pavilion at EXPO-2020 Vladimir Gruzdev.
Within the second agreement framework signed with ANCO "National Exhibition Operator", ASI becomes the Russian Pavilion's official intellectual partner at EXPO-2020 until 31 December 2022. The parties are to host collaborative events for the creative industries development in Russia, promote projects and offers among ASI's and the Russian pavilion mutual target audience at the world exhibition, and build up the business programme.
The EXPO-2020 world exhibition will occur in Dubai, UAE, from 1 October 2021 to 31 March 2022. With 192 countries participating in the event, it will become one of the largest exhibitions in history. The topic of the world exhibition is "Connecting Minds, Creating the Future." The main topic of the Russian pavilion is defined as "Creative Mind: Driving the Future."