ASI proposed to introduce a methodology for developing industrial tourism in all regions
The first seed accelerator for the industrial tourism development, organized by the Agency for Strategic Initiatives (ASI) and the Ministry for Industry and Trade of Russia, was attended by 30 territorial entities of the Russian Federation. Regions have launched new tourist routes at enterprises using the methodology developed by ASI. It is flexible and can be adapted to any production, said Svetlana Chupsheva, ASI Director General, at the seed accelerator follow-up plenary session. The event was held at the Manufaktury Bosco site in the Kaluga region.
The program to develop industrial tourism grew out of one project of the Samara region, as Svetlana Chupsheva noted. In 2019, Sergey Ryzhov asked ASI to replicate the methodology for developing programs of guided tours at enterprises.
"Together with experts, we've finalized the document and started working with 17 entities of the Russian Federation. For these two years, we have been supported by the Ministry for Industry and Trade. The project involves both industrial giants and small entrepreneurial projects, which today build a culture of openness," emphasized Svetlana Chupsheva.
Alexei Besprozvannykh, Deputy Minister for Industry and Trade of Russia and Chairman of the Accelerator Expert Council, said that regional residents and representatives of industrial enterprises were surveyed in 2020 to identify the need for the development of industrial tourism.
"When asked if you would be interested in industrial plant tours, 60% said yes. That is, there was a demand, but there was no opportunity. Only 15% of enterprises said they offered tours, while 40% of respondents had the opportunities . They didn't give tours because they simply didn't know how to do it," said Alexei Besprozvannykh.
Last year, to systematize this work and make it available to businesses, ASI, together with the Ministry for Industry and Trade, launched the first seed accelerator for industrial tourism. 53 regions and about 400 companies applied for participation. Experts chose 30 regions to pass the training program and create new tourist routes.
"We plan to make this methodology open and, with the participation of the Ministry for Industry, propose to develop it in all the 85 regions. Companies of absolutely different profiles and industries can join it. The methodology is flexible and can be adapted to any industrial facility that is ready to join the region and the city openness policy. I hope that every year, we will have dozens of new routes, and it will contribute to the development of Russian industry, its new image, and the culture of Russian production," added Ms. Chupsheva.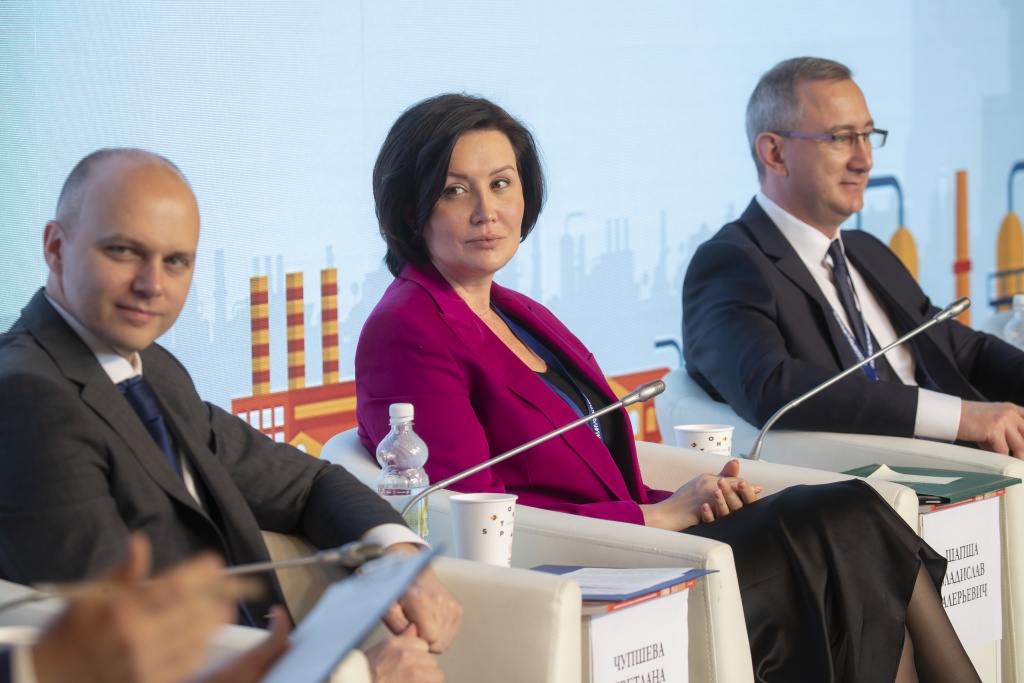 As Vladislav Shapsha, the governor of the Kaluga region noted, 20 enterprises of the region take part in the program of industrial tourism development today. Ten more are ready to get involved. "Some businesses have centuries of history, some are cutting-edge. And each has its own mojo, technologies that are worth watching," said Vladislav Shapsha.
The governor added that the Kaluga region has developed a guided tour to industrial enterprises for schoolchildren. It was attended by about 1,000 schoolchildren, while there were many more students who wished to participate.
"So far, we are limited by the production capacity of enterprises to receive guests. I am grateful to ASI and the Ministry for Industry and Trade for helping us expand these opportunities. Here we solve two problems – children can choose a profession, while companies can find future employees," said the head of the region.
"The Youth Employment Support Program approved by the Russian Government includes, among other things, measures for early professional orientation. The industrial tourism development project will be useful for teenagers – they will be able to get a better idea of the professions, to choose a direction of their. Such a cooperation practice should be replicated in other regions of Russia within regional youth employment programs. It will allow young people to find themselves in the labor market faster and more effectively," added Elena Mukhtiyarova, Deputy Minister of Labor and Social Protection of Russia, a member of the seed accelerator's expert council.