Vladimir Putin instructed regional leaders to take part in organizing the Strong Ideas for the New Time forum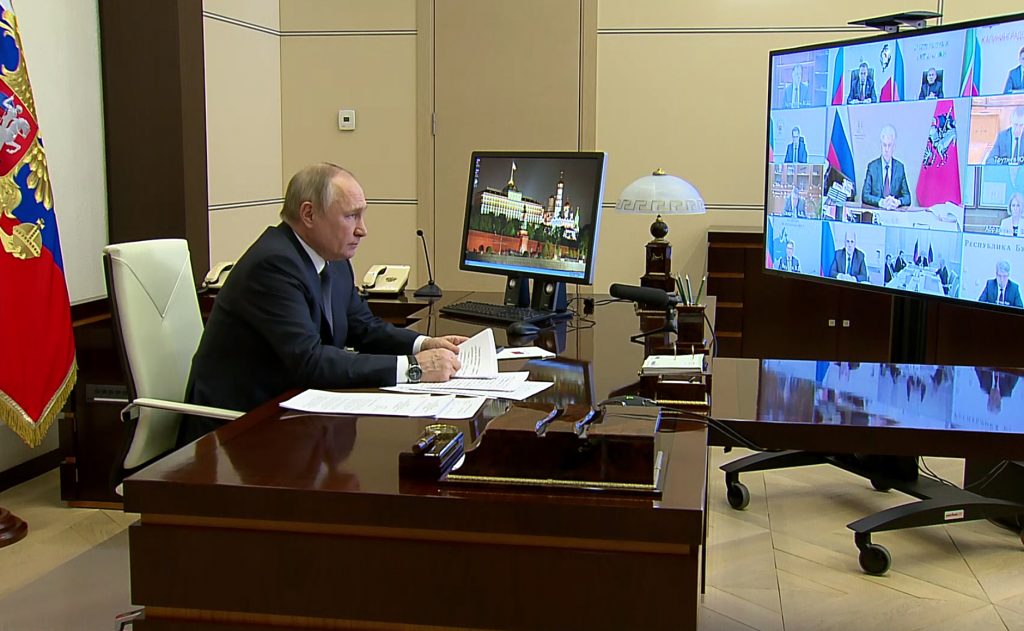 : kremlin.ru
A list of instructions upon results of the meeting on the measures of socio-economic support of the Russian Federation entities, which took place on March 16, 2022, is published.
"Participate in the organization, including information support, and holding in 2022 of the Strong Ideas for the New Time forum organized by the autonomous nonprofit organization Agency for Strategic Initiatives and the Roscongress Foundation," according to the Kremlin website.
Forum's main objective is to create a permanent platform where any Russian resident can propose his idea for the country's development and get the necessary support. Forum participants will be able to work out an idea and get feedback from the expert community, go through the accelerator and prepare projects based on their ideas, find supporters and like-minded people, form a project team.
Applications will be accepted on the crowd platform ideas.roscongress.org until April 22 in seven areas. To date, 4348 ideas have been submitted, and 13630 participants have registered. Residents of Samara, Moscow, and Nizhny Novgorod regions are the most active.
The final point will be a full-time two-day forum. It will be held in the summer of 2022. It is planned to present 100 best ideas and projects there, and demonstrate 10 of them to the country's leadership at the plenary session.

The first Strong Ideas for a New Time forum of ASI and Roscongress Foundation was held in November 2020. Out of 15 thousand ideas submitted to the forum's crowd platform, experts selected 1,000 projects for further development, 828 were marked by regions, 592 successfully completed the forum's acceleration program, 100 idea leaders were invited to participate in the SPIEF and WVEF, more than 80 ideas served as the basis of ASI's new strategy.